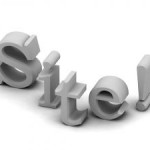 You want to have a website for your business, but with all that's offered you are not sure what is important for your site. This mainly depends on your type of business and the purpose of your site, but here are some Do's and Don'ts to get you started.
Remember that it is your business and your website, so as an entrepreneur you need to have an idea of what you want to accomplish with your site. A webdesigner will not do that for you. Instead, you will need an internet business consultant, but that's a whole other story.
This article is for the micro or small business owner who does not have thousands of dollars in his budget for a website. Your webdesigner or creator will need the rough material from you to create a great site that matches your business. Let's look at the following points.
TOP FIVE DO'S
 Set up a website to enhance your business. See your website as an online brochure or customer service department for your business. You can also complement your business by offering an online shop, or to promote your products and services.
 Have a professional create your website.Why? Because they know what they're doing and although it seems easy, it may not be so, unless you already have the skills. It can be very time-consuming, taking your attention away from the business and you may end up spending a lot more than anticipated.
Choose and register a .com domain name that is descriptive but easy to remember. A .com domain name is simply more professional for a business than for example  a .net or .info domain. Short and descriptive would be easier for people to remember such as  thepetdoctor.com v.s. mountainviewveterinaryclinic.com. It may take some creativity, but besides using your friends or family as a soundboard, there are tools you can use to find that perfect domain name. 
Frequently update your content to give visitors a reason to return. When you provide fresh and valuable content, people will want to come back for more to check out what's new and as a result your business will remain visible to them.
Build a relationship with your customers and visitors by encouraging feedback. There is no better way than direct communication to find out from your customers and visitors what they like or need. But you have to follow up (build a relationship) with replies and/or to provide the solution they're looking for, otherwise that fountain of information will dry up soon.
TOP FIVE DON'TS
Don't scare visitors and customers off with an unprofessional website. Why would they want to do business with you if it looks like your site was created by your 12-year old nephew or has a 90s look? You have less than 20 seconds in the online world to generate enough interest for people to want to browse your site! So you better make that big impression.
Don't make your visitors struggle through you site's navigation. If you have too many menu buttons in illogical places, your visitor will feel totally lost and leave in frustration. Use the traditional navigation rules that most people are familiar with and give them one less thing to think about.
Do not leave outdated content on your site. Who wants to come back to a site that has not been updated for three years? With the current economic times, a stale site may sent the wrong message and make your visitors wonder if your business is still active. Let them know that your business is very well alive!
Do not make people hunt for your contact information. Surprisingly, there are many websites that don't have their contact information or button in an easy to find location. Next to your company image, the Contact button should be one of the first things to be spotted right away. Better yet, have an online contact form for your visitors so they don't have to open an email application first to send you a message.
Do not slow down your site with large or too many graphics. Unless you have a photography or fashion business, get rid of those gigantic graphics files that only hog up memory on the visitor's computer and your server. The images can be reduced and formatted for the web, or simply make do with less. Ever heard of "Less is More?" Flash applications can also delay your site's download, so be careful with what you put on your site. Always keep in mind that you have less than 20 seconds to impress your audience or they'll be gone, surfing other web-waters.
 Now that you know all this and are ready for your website, head on over to our web services page to choose from the several options we offer to help you set up your own website.
You can also send a request by completing our online contact form here.
Resources:
Any comments or resources you would like to share? Use the comment section below.