Author: Lisette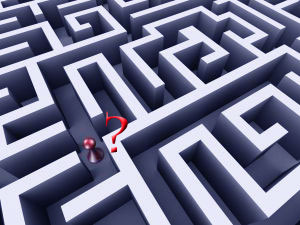 Having recently completed the process of creating a couple of eBooks and setting up automated sales processes by integrating E-junkie with Paypal, I'd like to share some of the lessons I learned from the experience.
Shopping Cart
E-junkie is an amazing service, easy to use and customize. With one account and just $5.00 a month you can be both a seller and affiliate for other people's products, list multiple products and enter discount codes. There is no charge to become an affiliate. Overall, I highly recommend E-junkie.
Automated Sales Process
Even though I had a lot of help from the videos in Project Mojave, the truth is there are a number of low level steps that you can only figure out by doing them yourself. Looking back it all seems easy but the first product and the first E-junkie – Paypal integration took some work.
Professional Cover Design
Like Michael Fortin says, People do Judge Authors by their Covers. It's definitely worth creating an attractive 3D cover for your information product.
If you don't have the skills to create 3D product covers using Photoshop then consider using with a service like eCover Makers. For $67.00 I got several banners and a nice soft paperback 3D book cover for my first eBook. (For the second one I was fortunate to have my friend Tim take my Photoshop image and transform it into a 3D book cover so I didn't have to pay for it).
Professional EBook Design
If you're just getting started this may be difficult since it's not cheap (about $500.00 for a professional eBook design) but I believe it is a wise investment and a good way to build authority.
A friend of mine recently used the services of Blazeonfire, a professional designer and publisher for his eBook. If you check out their portfolio samples you'll see what a big difference a professional design can make.
Landing Page
To market your book, you'll need to create a landing page and place it on a separate domain name. The domain name should match the name of the eBook. For instance, if you write a book about "Slashing Credit Card Debt" then try to pick a domain name that most closely matches the name of your book such as: www.ReduceCreditCardDebt.com.
SEO Optimized Blog
Next, you'll need a blog to bring traffic to your landing page. Pick a domain name for the blog that contains a paying phrase related to the name of the book. A paying phrase is one that people are searching for and are willing to pay for. (I could write an eBook just about this topic though I still feel I have a lot to learn when it comes to SEO).
This step is as important as creating the eBook. If you have the best product in its kind but no one can find it, you won't have too many sales. Spend serious time researching keywords and try to pick a domain name that contains a paying phrase. This is no easy feat but it will make selling a lot easier.
Avoid this Common Pitfall
The single biggest mistake I made on my first eBook was devoting too much time to content creation. My mentor Clay Collins advised me to spend no more than a week creating content. At the time that seemed pretty extreme to me but looking back I realize the wisdom of his advise.
It is important to spend most of our time on marketing and promoting products. This is what all successful businesses do, from fast food restaurants to software development companies. We can always improve a product.
Start small->Market->Sell->Obtain Feedback->Improve product
Repeat cycle: Market->Sell->Obtain Feedback->…and so on.
This all seems pretty obvious but when you're working by yourself trying to pick a market while you brainstorm ideas, organize content, create a product, revise content, buy domain names, set up an automated sales process and then market the product, it's easy to get bogged down in details and loose sight of the ultimate goal.
Only through continuous practice we can learn to master these steps.
---
Lisette
is an online marketer, copywriter and English-Spanish translator.
---