Mission
I want to help micro & small business owners promote their business online, by
building a nice and functional website they are happy with
providing proofreading or translations that accurately represent their global message
taking on mundane tasks to create opportunities for focus on their core business.
Why hire me?
You will be able to promote your business online fast with a website you like, and I can help with buying domain names & web hosting. If you need translations to reach out globally, look no further.  I am a certified translator and work with other qualified professionals to serve the international community. You will have more free your time when you let me make your domestic and international travel arrangements, schedule meetings or take care of pesky expense reports.
To summarize the value you can get by working with me:
A nice and functional blog or website within four weeks
Opportunity to reach out globally with accurate translations
Be organized with travel and meeting arrangements
Manage your expenses
Have free time to create value for your customers
Learn to manage your own site in less time it took me to learn
Trained virtual assistant.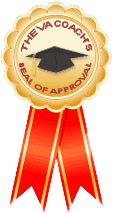 Who are we?
A virtual assistant company focused on providing quality services for your blog or website, translations or other business needs. Debbie Fung-A-Wing is the owner and has international experience as an executive assistant, translator, blog/website creator and webmaster.
ADFI has been in business since 2001, first providing translation and multilingual VA services, and now specializing in blog and web services for micro and small business owners.
Areas of expertise:
WordPress blog(site) installation
Spanish & Dutch translations
Proofreading/Editing
Domestic & international travel arrangements
Expense report processing
Meeting scheduling
Event and Conference planning
Internet research
Microsoft Office and other software
Language & computer tutoring
Debbie gives back to the community through various volunteer activities, such as teaching beginner Spanish at her church, tutoring at risk Latino students, teaching Junior Achievement programs, building houses for Habitat for Humanity, maintaining nonprofit organization websites and coordinating meeting logistics.
Send an email to get your website or translation done or
call 404-910-3502.
To receive our blog updates you can subscribe via RSS or email (see orange icon on the top bar).